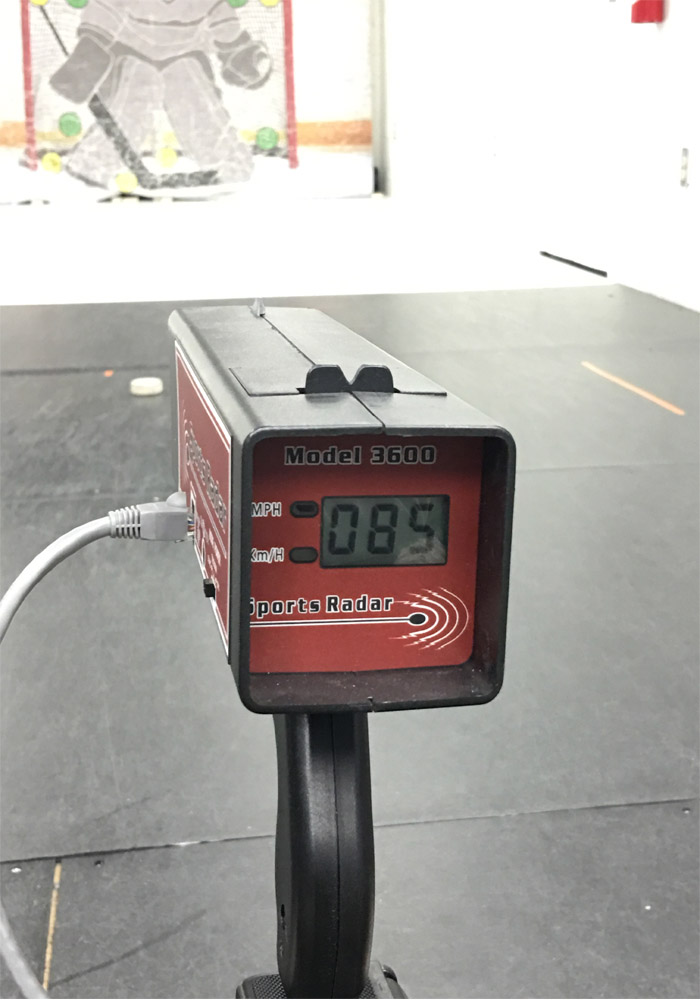 ---
What do you get for your Lesson?
The 40-Minute Micro Skill Training Center Lesson
---
Players will be asked to articulate to the instructor what their current level of understanding is regarding stickhandling, passing, and shooting. The dry-erase board is often used for discussion and teaching points so that players can easily connect with our plan for them.
Diagnostic testing and video analysis to help players understand how all Micro Skill Elements are interconnected. Example: Players will learn how something as simple as poor posture can affect shot Velocity, Accuracy, and Deception.
Players will use proprietary training tools and devices designed to engrain proper biomechanics into their stickhandling, passing, and shooting.
Players will be training in a professional environment where laziness is not tolerated.
Our Tools of the Trade
Radar Gun
Corrective stickhandling and passing devices
Video analysis devices for TV
Dry-erase board
Cloud recorded lessons via Dropcam
The Environment
Heated training center
Parent seating area with TV
Fits 2-4 players and 3-4 parents
Located Inside Skatequest Arena