THE MOST INNOVATIVE MIND IN HOCKEY, PERIOD.
STEP Creator: Ron Johnson
Masters Degrees in Hockey Biomechanics
"He [STEP creator Ron Johnson] just has a different approach. It's a smart approach where he thinks outside the box. I've always said that if he [Ron Johnson] ever coached a team in the NHL, he would win a Stanley Cup in his first year."
- Ryan Kesler, NHL player and US Olympian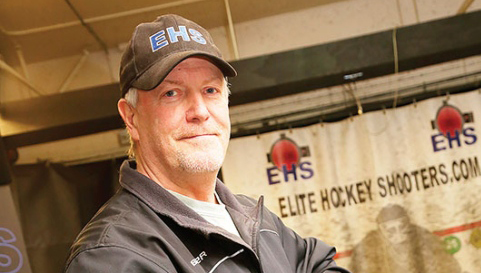 30 years of Scientific Research
Aside from his role as Founder, CEO, and Technical Director Elite Hockey Science Inc., Mr. Johnson also works as Technical consultant to NEXT Testing, DOCS Sports, Total Hockey World Wide and Fan-Tastic Sports. Mr. Johnson has trained hundreds of Amateur, Junior, College, and Professional players ranging from Korea, Switzerland, Germany, Japan, to the US and Canada.
Some of Mr. Johnson's current in-season and off-season professional clients include Ryan Kesler, Joe Pavelski and Patrick Marleau to name a few.
Mr. Johnson has also spent some time during the 2015-16 NHL season working with the Anaheim Ducks' General Manager, Brian Murray, to help Anaheim Ducks players understand their offensive attack options.
Mr. Johnson currently holds BSc. and MSc. degrees specializing in Hockey Biomechanics, and he is certified by Hockey Canada as an elite coach. He also holds certifications in Exercise Theory and Methodology. Mr. Johnson has won coach of the year 6 times and was recognized twice by Hockey Canada for his contributions to Amateur hockey. Mr. Johnson's passion for science and commitment to Amateur and Professional hockey development led him to co-found two international sport research companies; Excel Hockey, currently called Sport Quest, working with NIKE and Hockey Canada, as well as NEXT Testing, working with the NHL, CHL, NCAA and Amateur hockey in the US and Canada.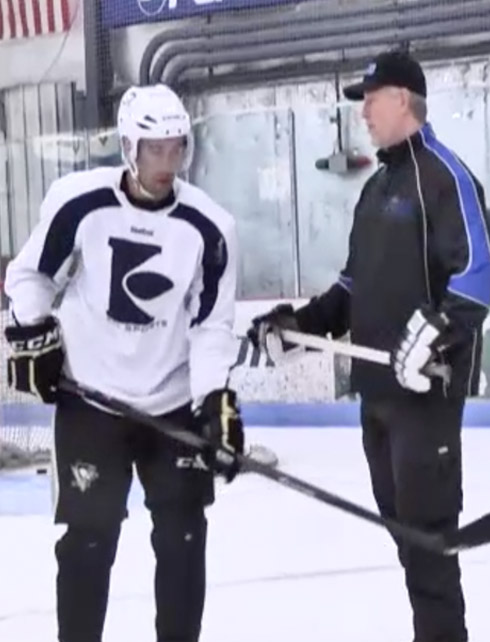 Ron Johnson works with Anaheim Ducks
Ron Johnson's PRO-SCREEN on Hockey Night in Canada
Articles Featuring Ron Johnson
Listen to Ron Johnson discuss hockey with TSN Radio